Gadgets are invariably considered to be more cleverly designed than normal technological objects at the time of their invention. You can call gadgets as small mechanical devices or appliances with a particular function. When you have multiple homes or offices, you really need your technology to work for you. You want to access all your data wherever you are and you want everything to sync together. Almost everyone wants to know what the latest gadgets in the market are. That is the very reason why gadget websites are one of the most visited sites today. These gadget websites aim to stock and review the latest gadgets out in the market.
Here's A Showcase of Informative Gadget Websites for your inspiration. You'll surely be updated on the latest and upcoming gadgets if you are keep on following these sites. Check this out and enjoy!
Digital Trends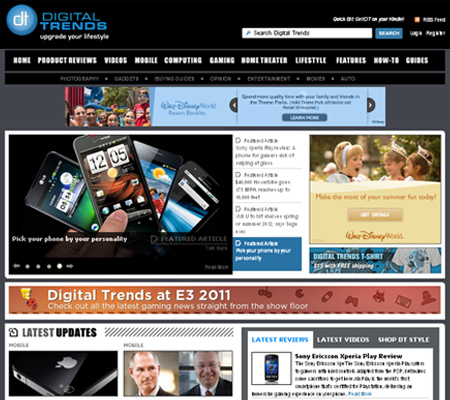 Digital Trends is a website suitable for people with hi-tech lifestyle because it provides reviews of new products, featured articles and editorials.
View Source
Gadgets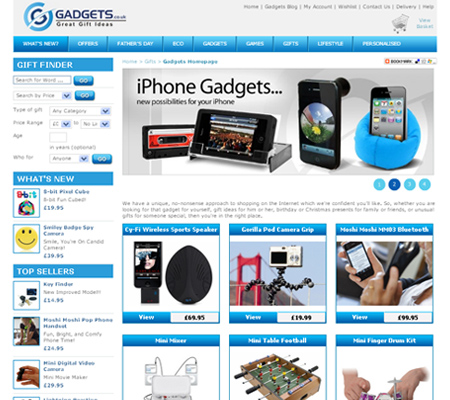 At Gadgets.co.uk, you will see the latest gadgets, gizmos, novelties and gift ideas for him and her.
View Source
Crunch Gear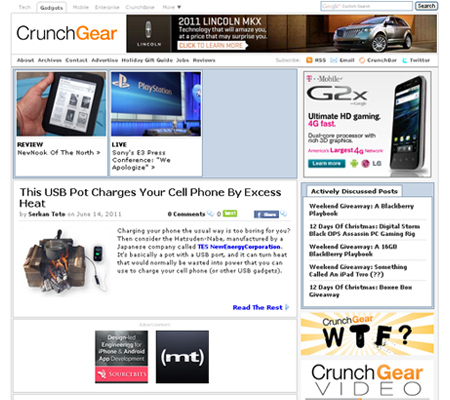 Crunchgear is a blog covering gadgets and computer hardware.
View Source
Hot Hardware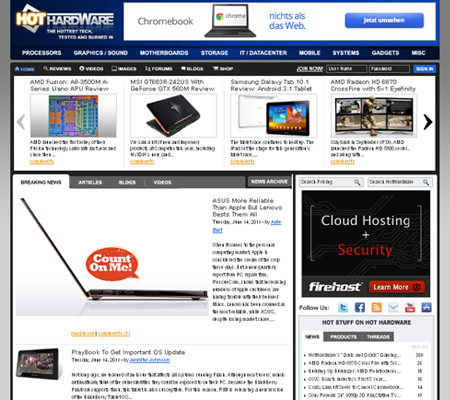 HotHardware is an online publication that regularly features coverage about launches of new products and technologies from many of the major computer products.
View Source
Electronista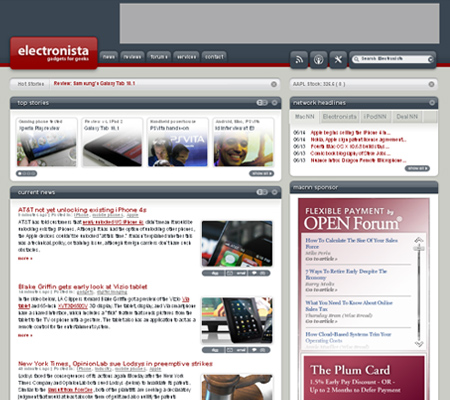 Electronista is the premier source for updated news related to latest technology, gadgets, mobile phones, DVR, GPS, camera, music etc.
View Source
Engadget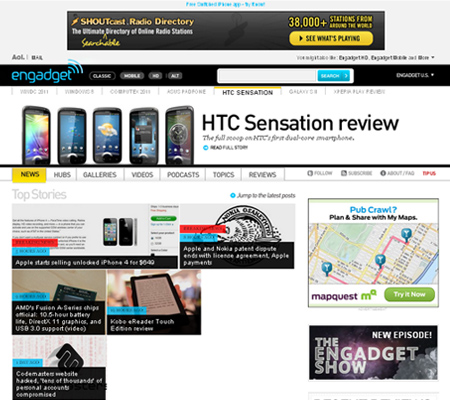 Engadget is a multilingual technology blog network with daily coverage of everything new in gadgets and consumer electronics.
View Source
Geeky Gadgets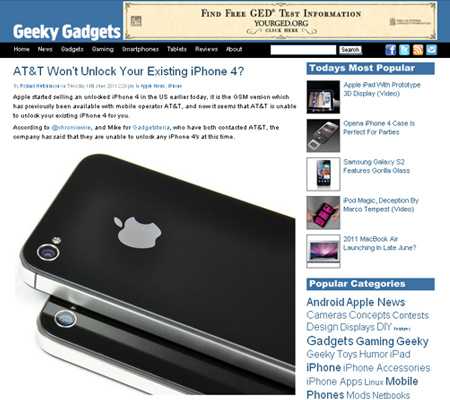 Geeky Gadgets is designed to provide the latest news and reviews on gadgets and everything geeky.
View Source
Gizmodo

Gizmodo is a technology weblog about technology and consumer electronics news, reviews and deals.
View Source
BGR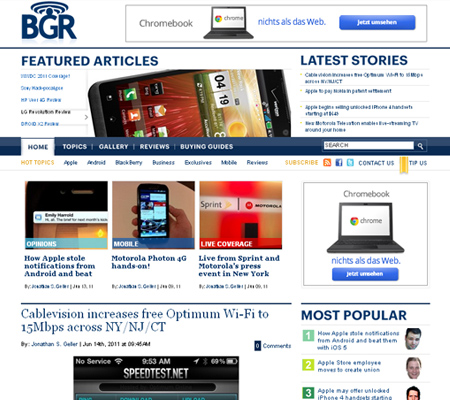 BGR.com is a leading online destination for the latest in tech, mobile, and gadget news, exclusive content, in-depth features, and coverage of the gadget space.
View Source
Dvice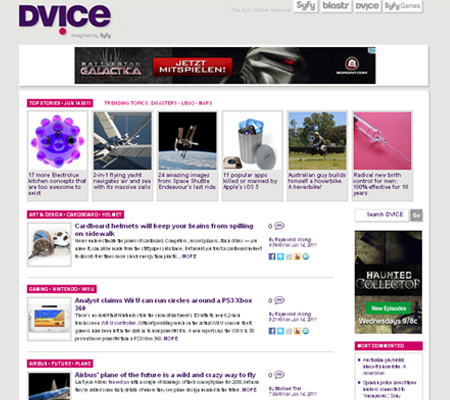 DVICE.com is a popular technology, gadgets and blog site intended for the people who want to know what's going on in the world and how technology is advancing.
View Source
Slash Gear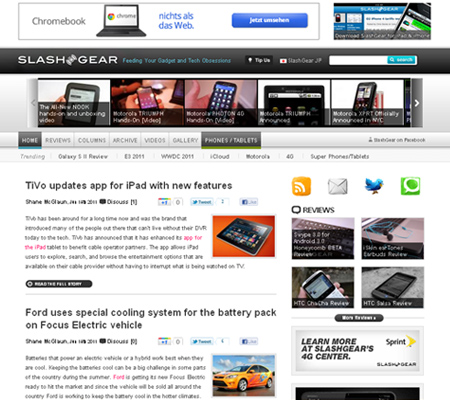 SlashGear is a weblog which highlights the latest and greatest in personal technology.
View Source
Gdgt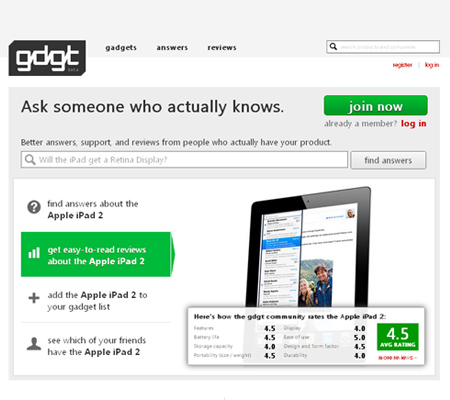 gdgt is a social networking website and podcast that specializes in consumer electronics that enables you to connect with the community through your gadgets.
View Source
Mighty Gadget Blog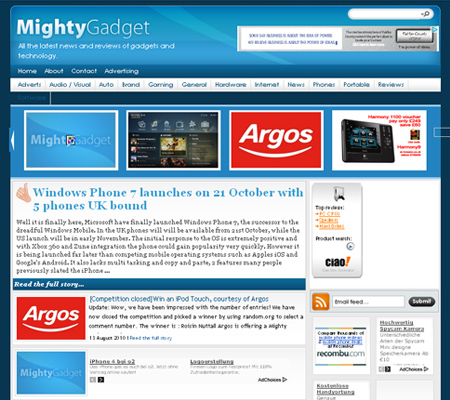 Mighty Gadget is a leading gadget and technology blog based in the UK which features the latest news and reviews of gadgets and technology.
View Source
I4U News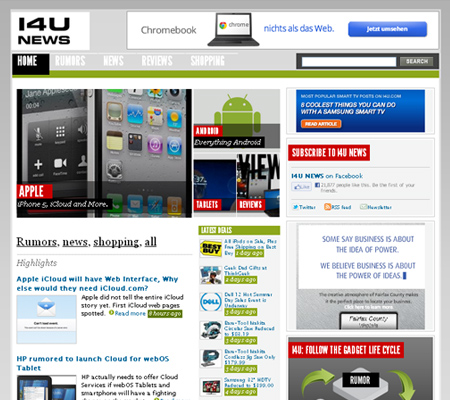 I4U is a technology life style magazine and shopping guide which covers the complete life of a gadget starting with rumors.
View Source
Uber Gizmo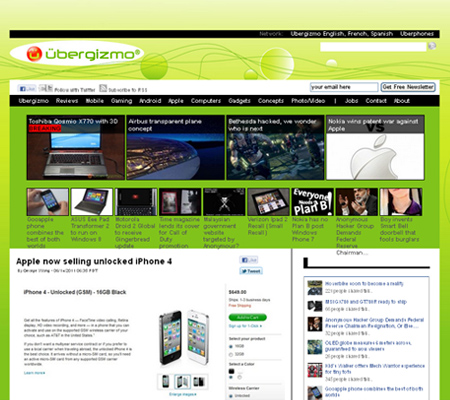 Ubergizmo is a popular news website dedicated to consumer electronics news and reviews.
View Source
Oh Gizmo!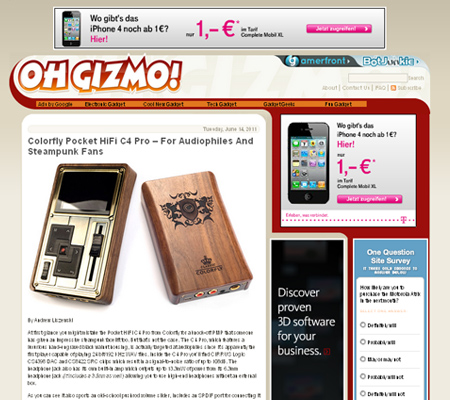 OhGizmo! is a frequently updated blog that focuses on gadgets, innovation and design.
View Source
Tech Fresh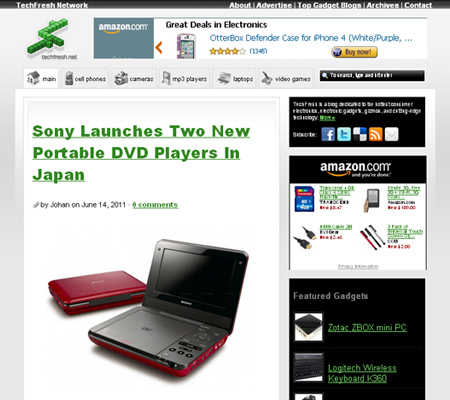 TechFresh is a blog dedicated to the hottest electronic gadgets, gizmos, and cutting-edge technology.
View Source
Wal You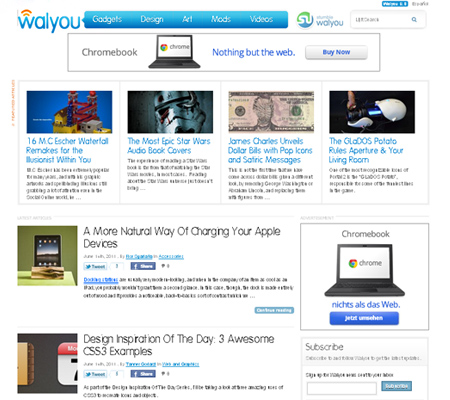 Walyou is an online place about gadgets, latest gadgets, proposed designs, upcoming gadgets, market blunders and market leaders.
View Source
Coolest Gadgets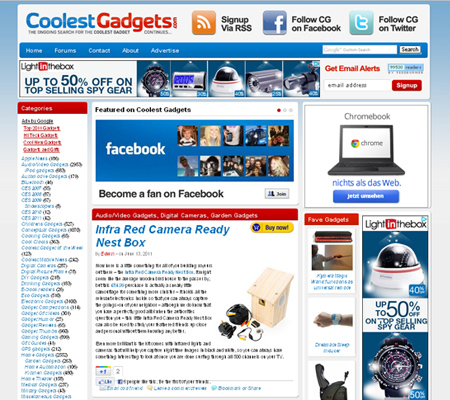 Coolest Gadgets is a fantastic site about the latest cool gadgets in the ongoing quest for the coolest gadget.
View Source
Mega What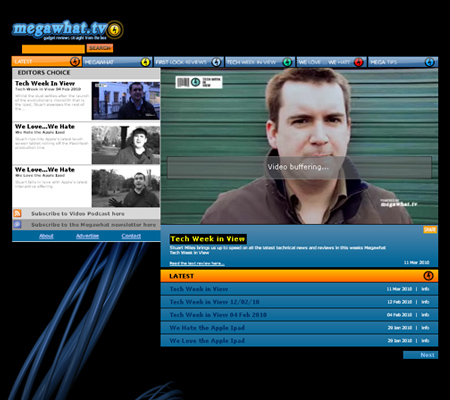 Megawhat.tv brings you news, reviews, tips, tricks and much more to the world of gadgets and technology.
View Source
Tom's Hardware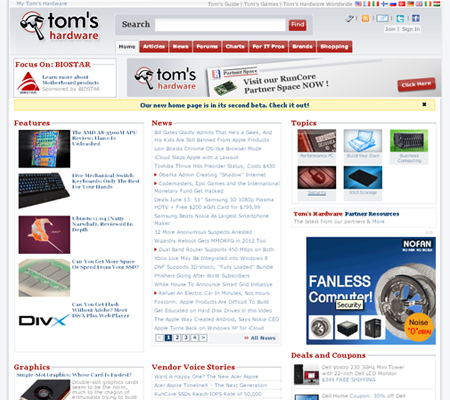 Tom's Hardware is an online publication for hardware news and reviews.
View Source
Tech EBlog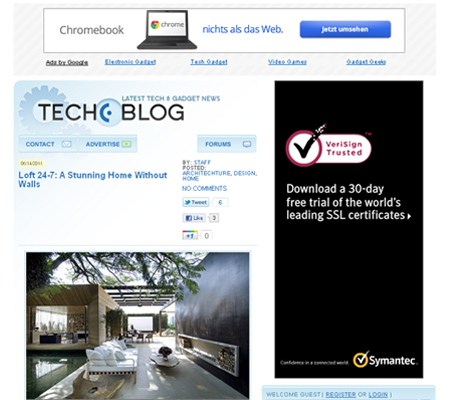 TechEBlog is a site which features the latest technology, gadget, and geek-related news from around the world.
View Source
T3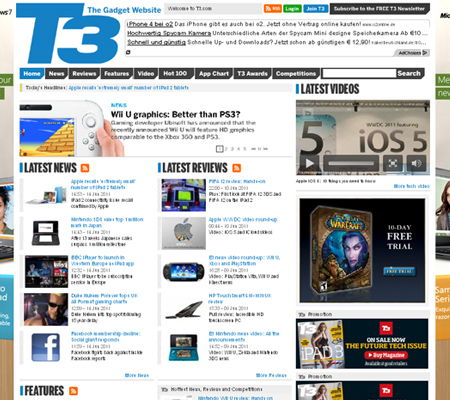 T3.com is an online magazine which features the latest news on all the best new gadgets and tech.
View Source
Gadget Find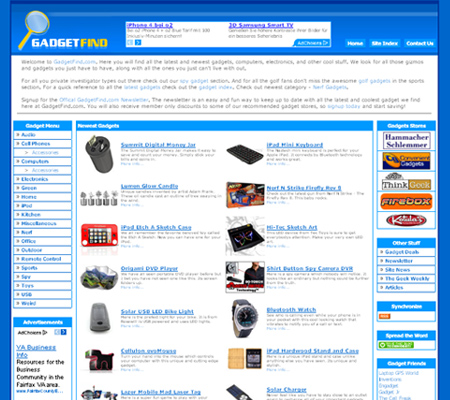 Gadget Find showcases the latest cool stuff, toys, electronics, gadgets and gizmos.
View Source
The Electronics Info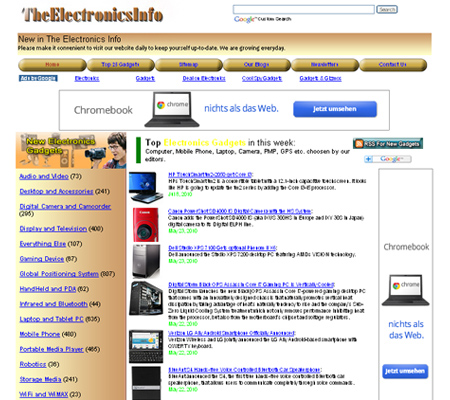 The Electronics Info is a website which provides reviews on electronics and gadgets.
View Source
Gadget Venue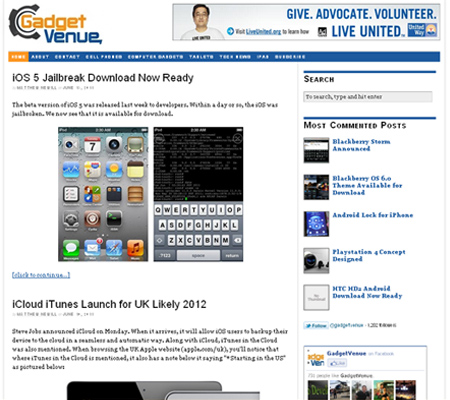 Gadget Venue is a nice website to visit if you are interested to know on the latest tech analysis and news.
View Source
CNET News- Crave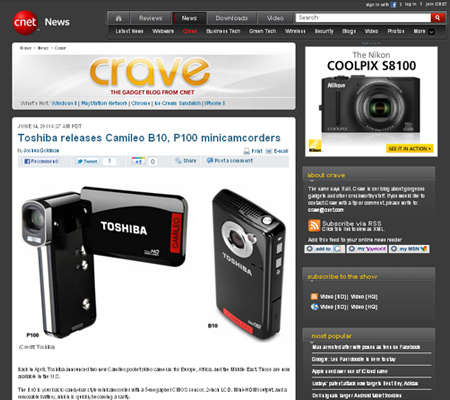 CNET News- Crave is a blog about gadget news, reviews, tips, iphone, electronics and high tech stuff.
View Source
Stuff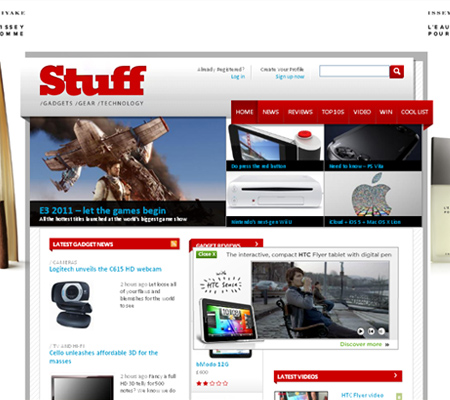 Stuff.tv features awesome gadget reviews, technology news and gadget video reviews.
View Source
Wired – Gadget Lab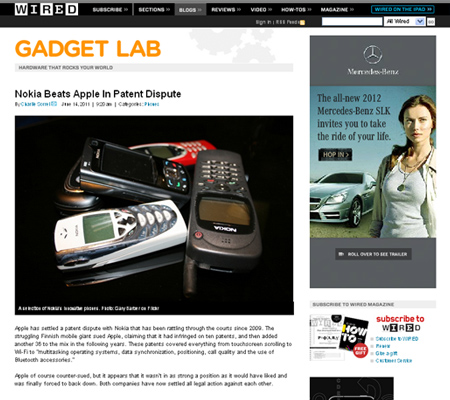 Wired – Gadget Lab is a blog covering news on computers, consumer electronics, laptops, notebooks, netbooks, smartphones.
View Source
Geek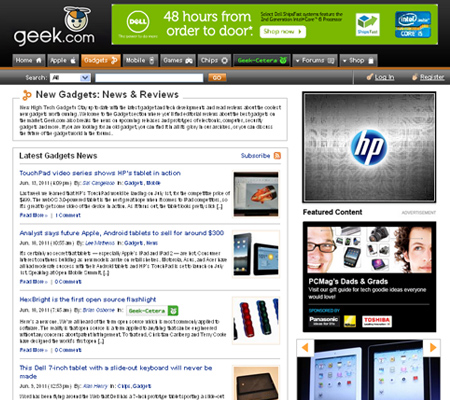 Geek.com is an online technology resource and community for technology enthusiasts and professionals which features news on technology, hardware, software, and gaming.
View Source