Twitter is a social networking website wherein users can send thoughts and read messages called tweets (counterpart of Short Message Service for mobile phones). It basically revolves around the principle of followers – that's when users subscribe to other users' tweets. Being a tweeter user is not easy, you have to maintain or otherwise increase your level of influence or importance on Twitter because you can't avoid being unfollowed so it is very important to update your status or links once in a while, you also need to keep track who subscribes or stops reading your tweets, you also need to avoid those who are sending junk e-mails and meet new users having the same interests.
Below are helpful tools for Twitter users to track twitter unfollowers and to monitor your influence much more. These tools also enable you to potentially determine why they chose to unfollow you so you can avoid the actions you previously made to do it again. These are freely available online so don't hesitate to try it.
Qwitter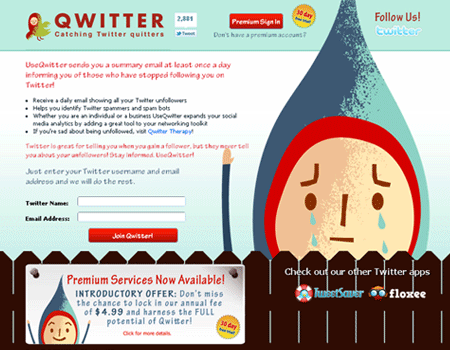 Qwitter is an interesting new Twitter tool that sends you an email whenever someone stops following you on Twitter. It also includes your last tweet post was when the follower last followed you.
Visit Site
Mr. Unfollowr on Twitter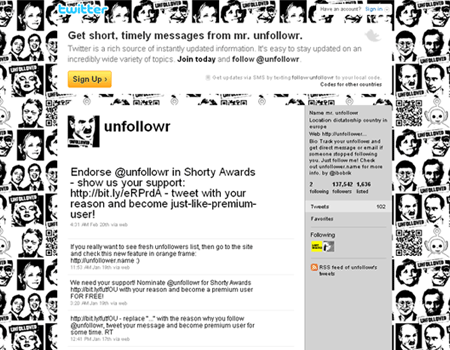 Mr. Unfollowr tracks your unfollower and sends you an alert if someone stopped following you.
Visit Site
Lost a Follower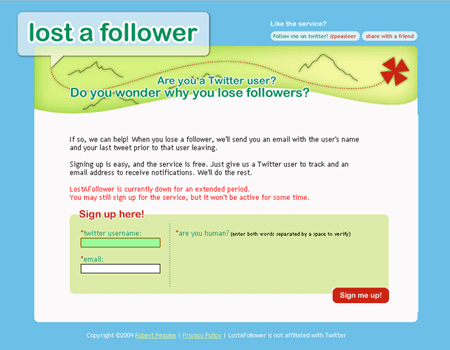 Lost a Follower is like qwitter, there is a need for you to sign up with twitter username and email address and an email message will be sent whenever someone unfollows you on twitter.
Visit Site
TwitDiff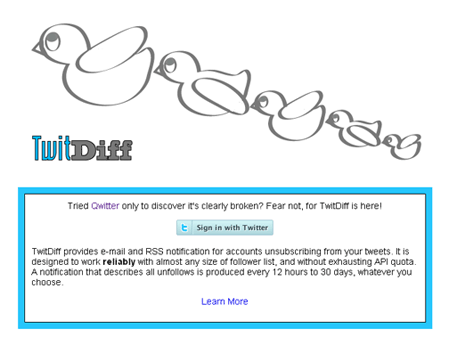 TwitDiff is a new twitter tool that notifies you when you stop or start following someone (less useful) to when people start or stop following you. It provides e-mail and RSS notification for accounts unsubscribing from your tweets.
Visit Site
Nutshell Mail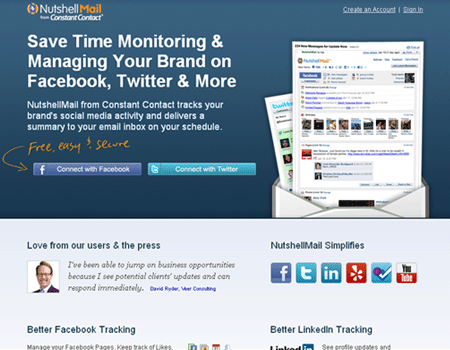 NutShell Mail is a free web based service that allows subscribers to receive customizable updates from Facebook, Twitter, LinkedIn and MySpace to their email including the updates about people who follows or leaves you.
Visit Site
Chirpstats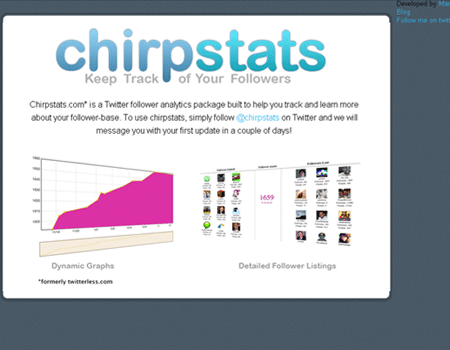 Chirpstats.com is formerly known as twitterless.com. It graphs twitter followers history over time.
Visit Site
Friend or Follow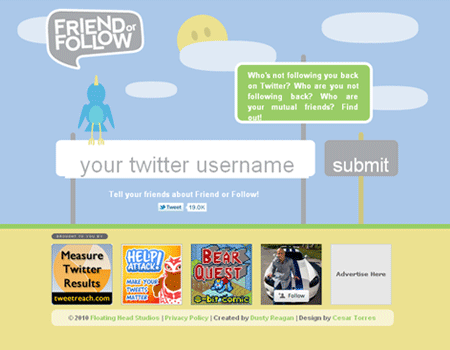 Friend or Follow is another twitter tool that provides you with three manageable options. Following- who your following, but not following you back, Fans- who's following you, but your not following them back and Friends- people who you follow and they follow you back.
Visit Site
TwUnfollow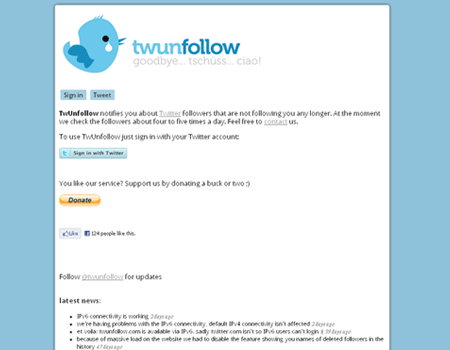 TwUnfollow is a Twitter unfollow tracker that notifies whenever there are people who are no longer following your Twitter account. At the moment it checks the followers about four to five times a day.
Visit Site
Goodbye, Buddy!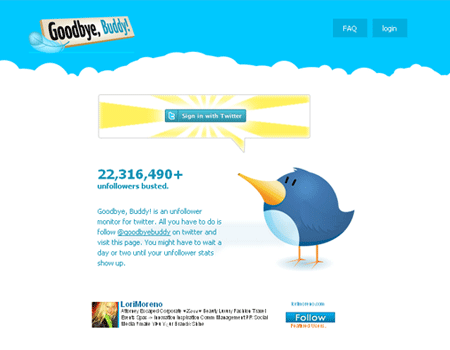 Goodbye, Buddy! is a twitter bot that sends you a humorous direct message to inform when a follower leaves your community.
Visit Site
TweetEffect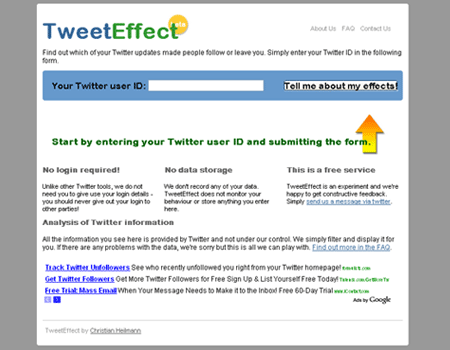 TweetEffect is a free web service that lets you know immediately when someone stops following you. It tells you the tweet you made just before you gained or lost followers.
Visit Site