If you own a website, web server or a blog then you will surely need some tools to monitor your site 24 hours a day, 7 days a week as it would be impossible for you to keep an eye on your website by just sitting down and staring on your monitor. Constantly checking your site's downtime is very important to avoid losing visitors, loyal followers or worst, revenue. The tools that we will feature right now automatically notifies you through emails and SMS when your site experiences server problems.
Here are the 12 Helpful Tools for Web Designers to Monitor a Website's Downtime. If you are unaware of these tools then try to use one of them right now to check the current status of your site.
mon.itor.us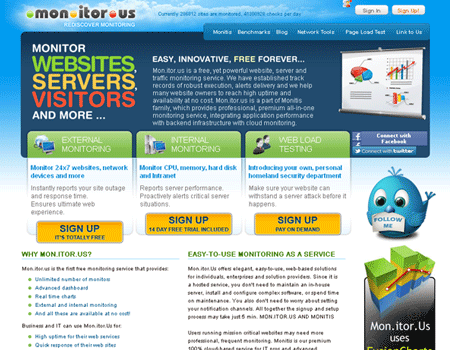 Mon.itor.us is a comprehensive online site monitoring and tracking service which instantly gives you a report when your website is down and also provides statistics of your website's performance.
Visit Site
UptimeParty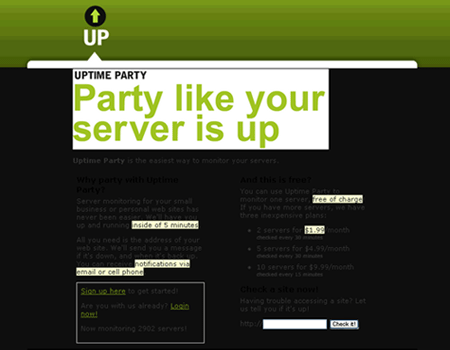 Uptime Party is new web service for monitoring your servers. A notification is sent almost 30 minutes after your site went down.
Visit Site
internetVista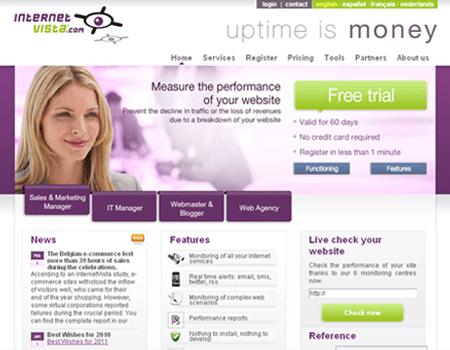 InternetVista monitors Websites and internet services for availability. It measures the uptime and response time of a website and sents notifications via email and SMS.
Visit Site
Uptrends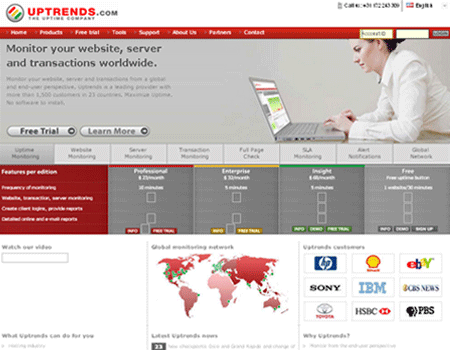 Uptrends is a free website tool that tests load time, check website, DNS, IP address and traceroute.
Visit Site
Hyperspin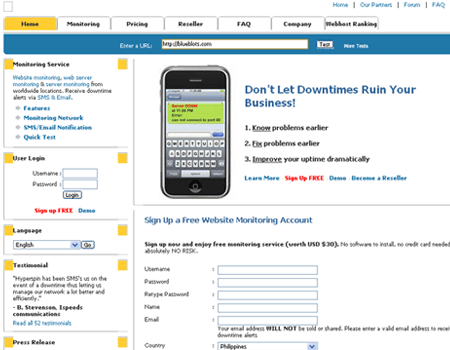 Hyperspin is a tool that monitors website, web server and alerts you of your site's downtime through SMS & Email notification.
Visit Site
UptimeRobot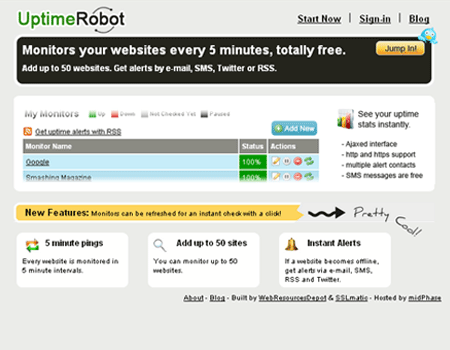 UptimeRobot is a free tool which monitors your websites every 5 minutes & alerts you via email or sms if your site goes down.
Visit Site
Basic State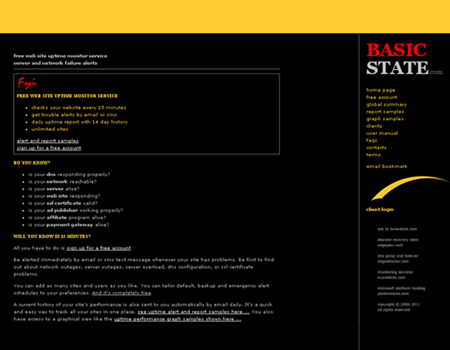 Basic State is a free website monitoring service that checks the site's service and web page by notifying you through email or sms text message if your site ever becomes unavailable.
Visit Site
Pingdom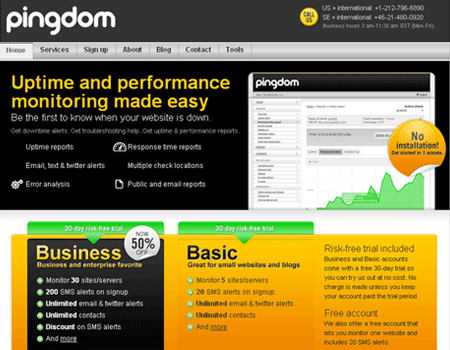 Pingdom is a service that tracks the uptime, downtime, and performance of websites 24 hours a day, 7 days a week. It instantly let you know when anything goes wrong.
Visit Site
Are My Sites Up?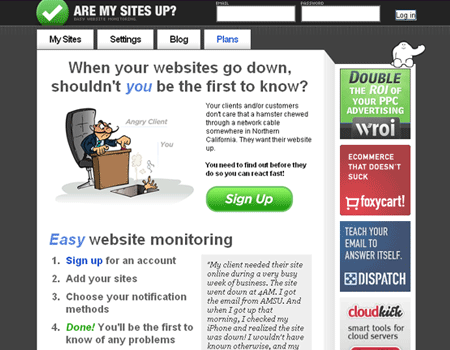 Are My Sites Up? is a free website monitoring service that keeps an eye on your sites and warn you if they go down.
Visit Site
Econtrolportal.net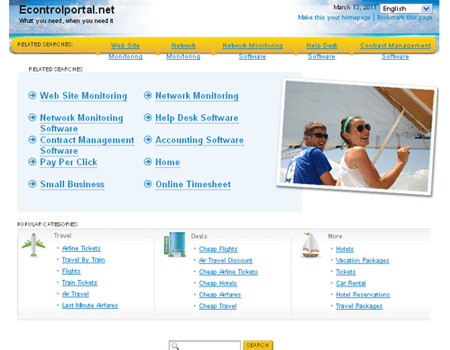 EControl Portal.Net is a free web-based service that monitors internet traffic, web content and web traffic.
Visit Site
Service Uptime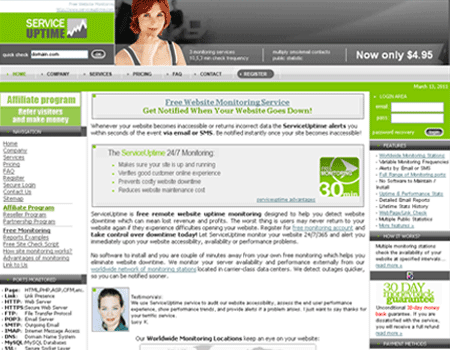 Service Uptime is a free website monitoring service that alerts you through instant email notices when your website becomes unavailable and view detailed uptime statistics.
Visit Site
dotcom-monitor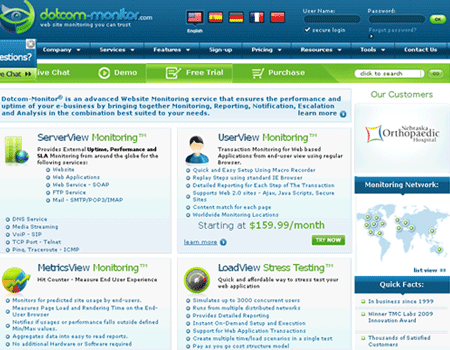 Dotcom-Monitor is the leader and innovator in advanced website monitoring services that ensures the performance and uptime of your business.
Visit Site