More and more Christian churches have created church websites on the thought of getting new members as well as realizing the importance of their web presence. This keep the members connected even if they are away and build friendships within the church and the community. There are a lot of church websites out there but only certain of them are professionally designed. They all have a few things in common and that is their main focus is on the content. A church website should look great without the extra fluff sound and flash. The links should also very easy to find. The feel of a wonderful church website would crisp and clean to set the church websites apart from every other.
Here is a collection of 30 Wonderful Designs of Church Websites that were sensitively designed to fit the church atmosphere and comforts. Take a glimpse at these designs as they are an excellent source of inspiration for any project. Enjoy!
Life Church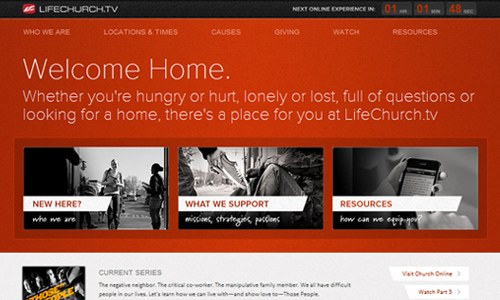 LifeChurch.tv is also known as Life Covenant Church and is passionate about sharing the love of Christ by caring for others and positively impacting our communities.
View Source
Church on the Rock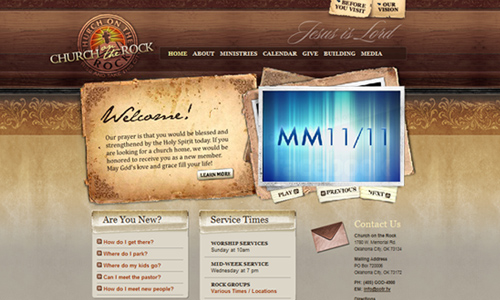 Church of the Rock is a charismatic, interdenominational, evangelical church where Prayer Is a Lifestyle, Love is Experienced, and Families are Transformed.
View Source
Mission Hills Church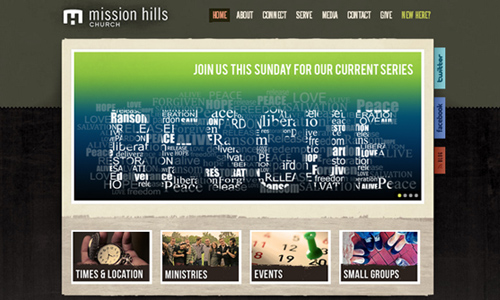 Mission Hills Church is a place where members believe in love, worship and connection as the main principles of following Jesus.
View Source
First Baptist Oviedo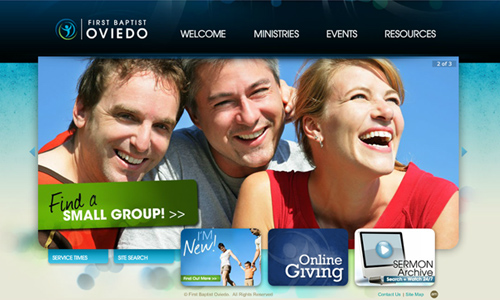 First Baptist Oviedo is a growing, dynamic group of people of all ages who are seeking to become passionate followers of Jesus Christ.
View Source
Walnut Street Baptist Church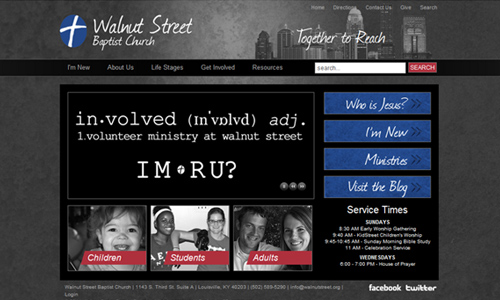 Walnut Street Baptist Church presents worship schedule, events and services to youth, children and families.
View Source
Long Hollow Baptist Church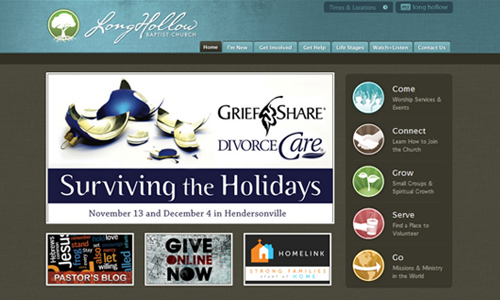 Long Hollow Baptist Church is a community which helps their believers to grow deeper in their relationship with God each and every week.
View Source
Rhythm Church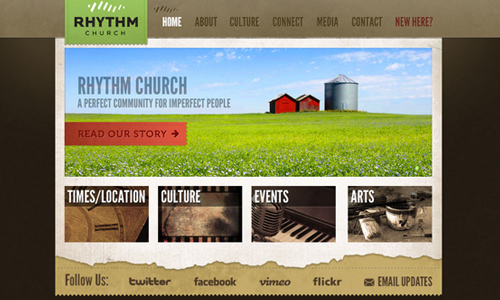 Rhythm Church is a church for all people following Jesus, working for God's kingdom, and seeking to live in the rhythm of worship and mission.
View Source
Antioch Community Church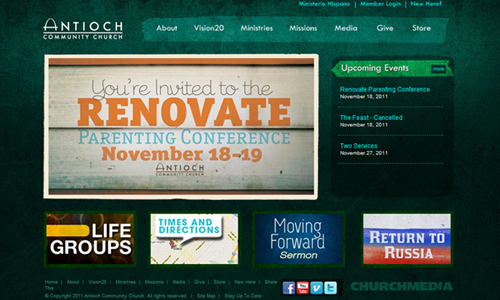 Antioch Community Church is a Christ-centered, family-integrated church with a passion for Jesus and His purposes in the earth.
View Source
Central Christian Church: Las Vegas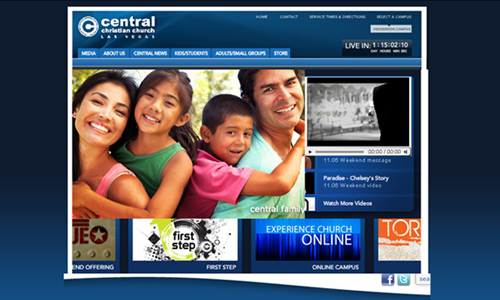 Central Christian Church is a thriving and innovative multi-site church which believes that no matter what you've done or where you've been, God's grace is available.
View Source
New Spring Church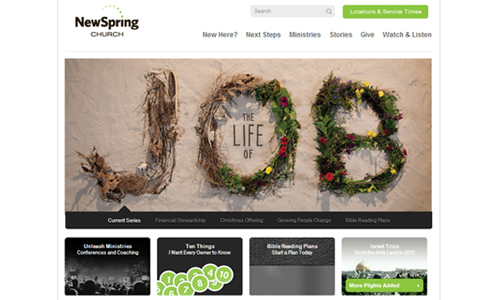 NewSpring Church exists to make Jesus famous, one life at a time.
View Source
Fellowship Bible Church: Nashville, TN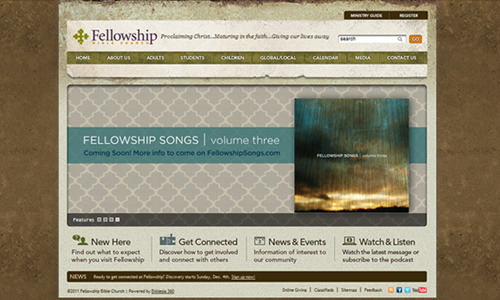 Fellowship Bible Church is a a non-denominational church which serves the entire community of Nashville, TN.
View Source
Irving Bible Church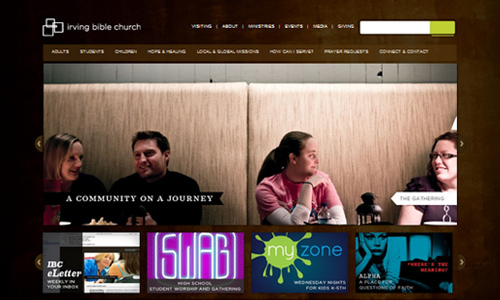 Irving Bible Church is an independent, nondenominational church in the Dallas area.

The Fellowship at Two Rivers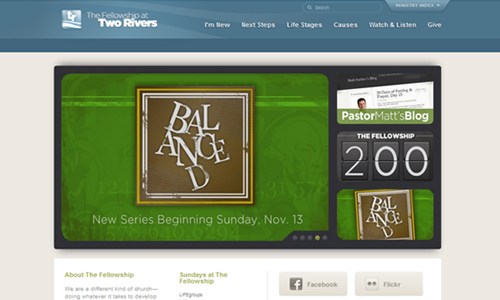 The Fellowship at Two Rivers is a Christ-centered church which do whatever it takes to develop committed followers of Christ.
View Source
Kingsfield Church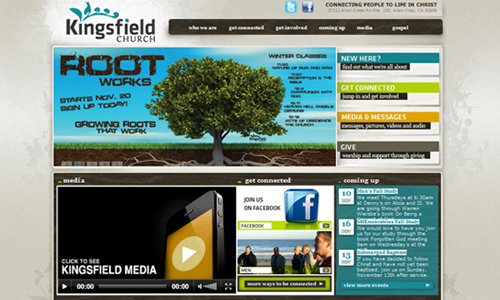 Kingsfield Church is a movement of churches which connects people to life in Christ.
View Source
Grace Community Church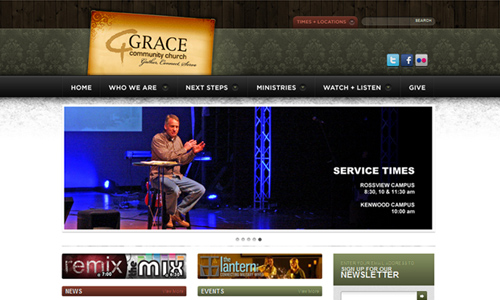 Grace Community Church is a non-denominational, evangelical megachurch which aims to glorify God and extend His kingdom by living and proclaiming His truth in the world.
View Source
First Baptist Nashville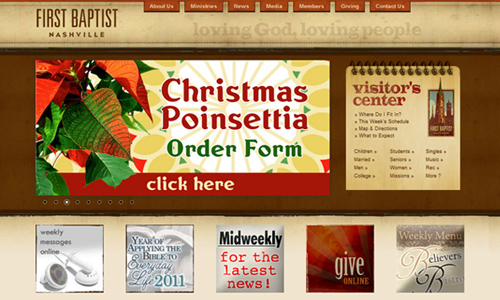 First Baptist Nashville is a community which helps people develop a relationship with the one true God.
View Source
College Park Church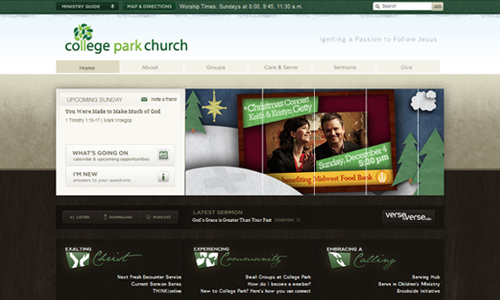 College Park Church is a church that together wants to love God, love people, and serve the world.
View Source
Silverdale Baptist Church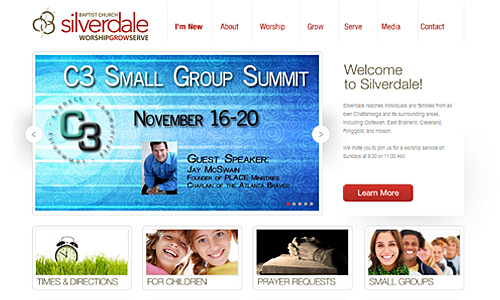 Silverdale Baptist Church is a worship center and community of people to become mature, authentic followers of Christ.
View Source
Watermark Community Church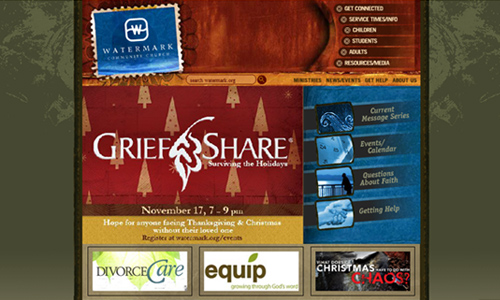 Watermark Community Church is a nondenominational church where its members are fully devoted Christ followers.
View Source
Stonebriar Community Church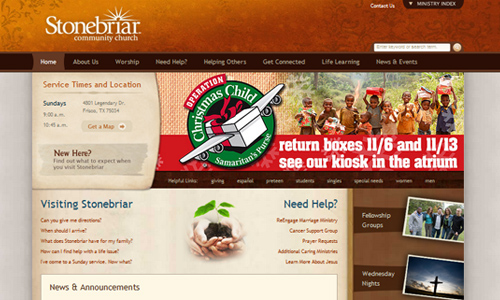 Stonebriar Community Church is a nondenominational evangelical Christian church located in Frisco, Texas.
View Source
St. Andrew's Presbyterian Church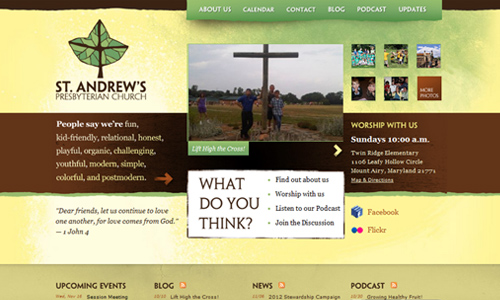 St. Andrew's Presbyterian Church is the oldest open, caring Presbyterian community of faith in Ottawa, Canada.
View Source
Eagle Brook Church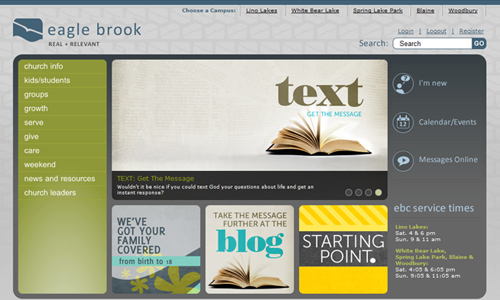 Eagle Brook Church is a multi-site church growing from 300 people to over 11000 parishioners in its 60-year history.
View Source
Canyon Ridge Christian Church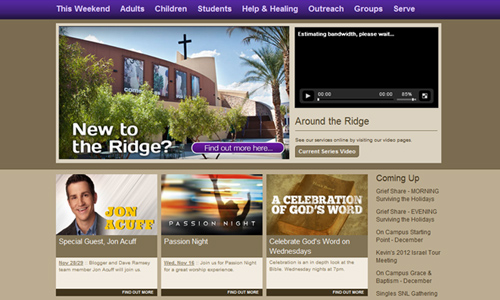 Canyon Ridge Christian Church aims to "Seek and save the lost."
View Source
Lemont Calvary Church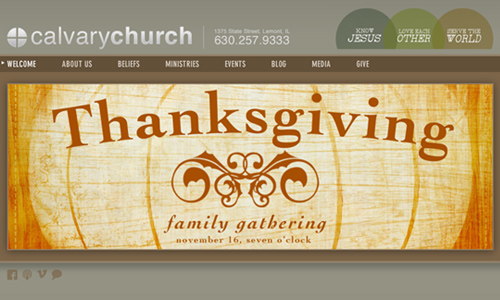 Lemont Calvary Church is a community of believers located in Lemont, Illinois.
View Source
Park Community Church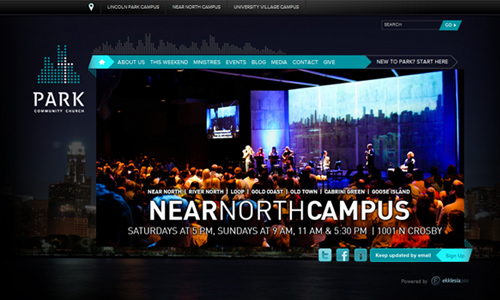 Park Community Church is a biblical community of believers in Jesus Christ.
View Source
Heartland Church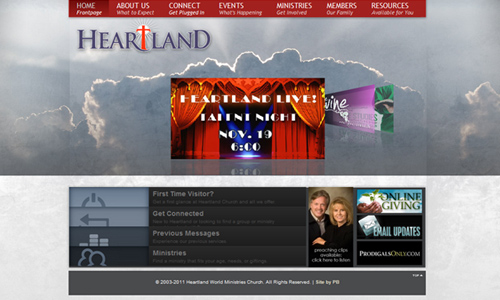 Heartland Church is a charismatic church of people looking to connect with God in meaningful ways.
View Source
National Community ChUrch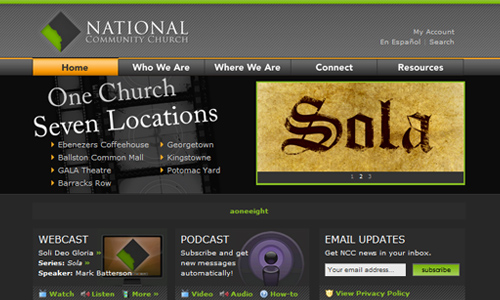 National Community ChUrch is a multi-site church that meets in both rented and permanent facilities.
View Source
God Ignite Me
La Palma Christian Center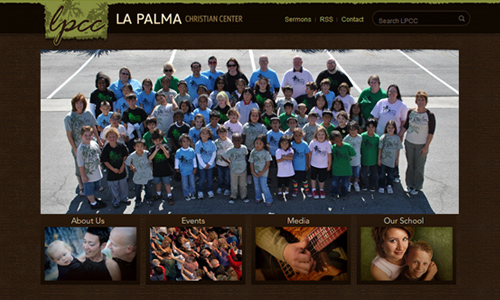 La Palma Christian Center is an organization which desires to encounter God through prayer, praise and through His Word.
View Source
First Baptist Church Brookville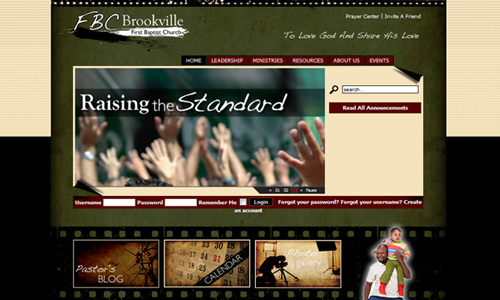 First Baptist Church Brookville is a family oriented church located in Brookville.
View Source